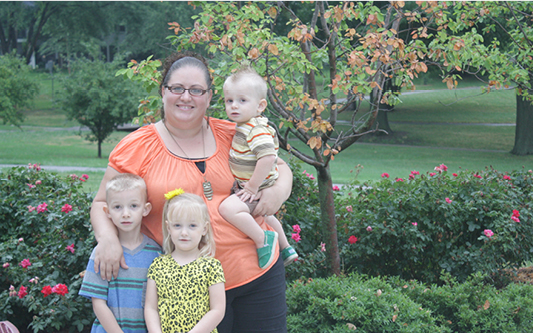 Amy felt overwhelmed trying to provide for her family. She often didn't know where the next meal would come from. With the holidays approaching, Amy knew she wouldn't be able to give her children gifts, and dreaded seeing their disappointed faces.
CEDARS helped Amy establish a monthly budget and healthy meal planning, and shared parenting tools to understand the normal development of her young daughter and son.
After learning a consistent style of parenting, Amy felt more confident in providing for her family. Her children are growing up in a safe, loving home.
And thanks to generous donors, the children also had the joy of opening holiday gifts.