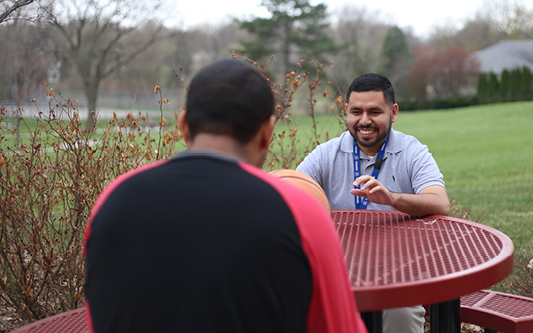 Cory and his mom struggled to understand each other. Frustrated, Cory reacted the only way he knew—with poor behaviors. Cory started skipping classes and got in trouble with law enforcement.
CEDARS came alongside Cory to help him stay accountable. Throughout the day, the CEDARS Tracker team kept in touch with him to ensure his success at school and at home. Cory's Tracker served as an advocate for him, but also held him accountable for his responsibilities and goals.
Cory's attitude began to shift. He became engaged at school and eager to learn. At home Cory began to have constructive conversations with his mom. They are both optimistic for his future.