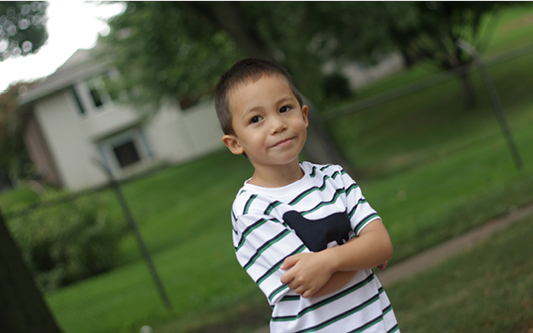 Finding high quality childcare was a struggle for Anthony's mom who worked long hours trying to make ends meet. Because CEDARS serves neighborhoods that have few options, this type of community-supported access to quality care is vital.
With a curriculum based on kindergarten-readiness, CEDARS gives children great starts at two Early Childhood Development Centers. To support each child's learning, teachers prepare each day by using research-based creative curriculum.
Anthony loves playing in the sandbox at CEDARS Northbridge Nature Explore™ Outdoor Classroom. His mom loves knowing that her son is in a safe learning environment.