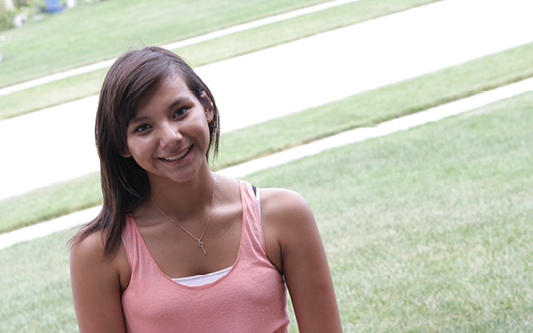 CEDARS Pioneers Center is the only emergency shelter for unaccompanied youth in Southeast Nebraska. When a youth, like Piper, has no other safe place to spend the night, CEDARS is able to provide a bed, meals, group activities, and in certain situations, therapeutic support until safe, permanent housing can be arranged.
When Piper came to CEDARS, the only belongings she had were carried in a trash bag. The CEDARS team quickly replaced it with a duffle bag filled with new essentials, which afforded Piper a real sense of dignity.
When arrangements were secured for Piper to move in with relatives nearby, she excitedly packed her belongings into her new duffle bag that she could proudly carry to her new home.