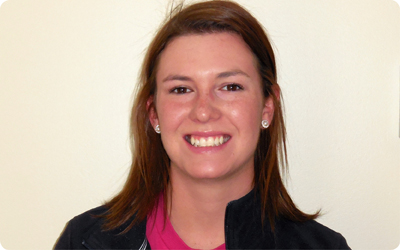 CEDARS: Hi, Alé. Tell us what it was like when you were a kid.
Alé: As a kid I was very active. I loved being outside and hanging out with my family. If I had to decide what my favorite memory would be, I would choose every family event! I still remember so many of them and every time we got together we had a fun time. I have a pretty big family, and we are so close that when we get together it is a circus show. I love it.
CEDARS: What keeps you coming to work each day?
Alé: The kids definitely keep me coming to work, although some days are a little rougher than the day before but it is all worth it in the end. My favorite part of my job is the consistency and stability that I am able to provide these students. If I am gone for a day, the students are so eager and excited to see me come back. I love being able to hang out and have fun all day with them while working. It is the best feeling when these kids smile or when I am able to comfort and calm them after an emotional moment because we have created such a bond. Even when a student comes to me for help when they are in a heightened emotional state is one of the most rewarding parts of my job. Sometimes the job can be stressful but coworkers help make those days easier.
CEDARS: How have you found your fit at CEDARS?
Alé: All in all I've been here for a little over a year and a half. I started as an intern and now I'm fulltime. I believe that I am still continuing to find my fit. I love my position and what I do and I hope to continue growing here at CEDARS. It is a great place to work.
CEDARS: What is your typical day like?
Alé: Considering it is summertime, my usual day consists of spending it with the kids all day long. We go on field trips and work through lessons together. We love playing outside or in the gym on the really hot days. This summer we are exploring the Olympics and the kids love it.
CEDARS: What do you like to do when you're not at work?
Alé: I love hanging out with my new puppy, Cheeto, and playing volleyball. I am a huge family person and I love building relationships with others so every weekend involves hanging out with family and friends.
CEDARS: Is there one particular client that you feel was significantly impacted at CEDARS?
Alé: "Aiden" came to CEDARS with a short fuse and would just refuse to do things. Today he is very active in the program, loves helping and keeping others on track as well as coming to staff when needing to calm down. I am so proud of him.
CEDARS: What would you say to someone considering going into the type of work you do?
Alé: Patience will take you a long way. Some days are easier than others, but it is so worth it. We need patience to slow us down and to remember that children are only acting out to see if you care. Show you care and give them the time. Someone somewhere has not given them the time, so they will test limits. Also, have fun with what you do. Not everyone can do this job so remember the impact that you are contributing, no matter how large. The kids that push you away are the ones that need you most. Give them the time to know and understand that you want to help, and you will help.