Holiday Gift Drive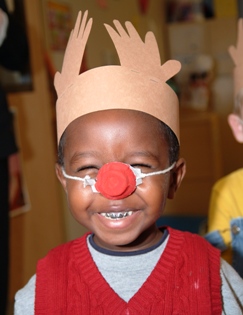 Every year, as winter approaches, our kids begin to believe again — in the magic of the holidays. With the kids' input, we provide businesses, churches, even individuals with those wishes in mid-November to guide them in selecting presents for the kids. Then, after collecting the gifts at their businesses and other organizations, these volunteers arrange to deliver the items they've gathered the first few weeks of December. Your generosity brings smiles to a lot of young faces — and joy to many hearts.
If you are interested in:
providing a gift for a child at CEDARS this holiday season, you can make a donation today or just call 402-437-8820 or email us at holidays@cedars-kids.org.
providing gifts for an entire family at CEDARS, please call 402-434-5437. 
organizing a gift drive for the children at CEDARS this holiday season, please contact Tracy at 402-437-8820 prior to the event. Thank you—you put a special sparkle into the holidays for our children.
A few items we know the kids will need this year include:
Baby Dolls (All Ethnicities) and doll accessories
Toys for Children ages 0-3
Baby items: baby blankets, bath, bath products/sets, diaper cream
Remote Control Cars/Trucks
Lego Sets
Men's clothing size large and socks & underwear (all adult sizes)
Nail & Make-up Sets
Hair Products, Flat-Iron, Hair dryer
Portable speakers/Docking Station
Phone Chargers for iPhones and Androids
Teen Pajamas/Lounge Wear (Boy & Girl – Sizes XS - 2XL)
$25 Gift Card to Wal-Mart, Target or $20 to SuperSaver
Teen sized clothing (hoodies, sports shorts and sweat pants, jeans and a nice shirt, etc.)
Bath & Body Works Sets for men and women
Gas gift cards
Diapers and Pullups, All Sizes
New bedding (twin and toddler sizes)
Bath towel sets
Gift cards for families to have fun together (bowling, movie theatres, laser tag, University of Nebraska State Museum and Planetarium, Children's Museum, Children's Zoo, Miniature Golf, Ice Skating, Lost in Fun, Champions Fun Center, Defy Gravity)
To coordinate any donations, please contact Tracy at 402-437-8820. Thank you!